Great experience of participating in the organization of the world's largest events (Olympic games, Asian Games, World Games…) we used to develop all parts of results system to make your sport event special.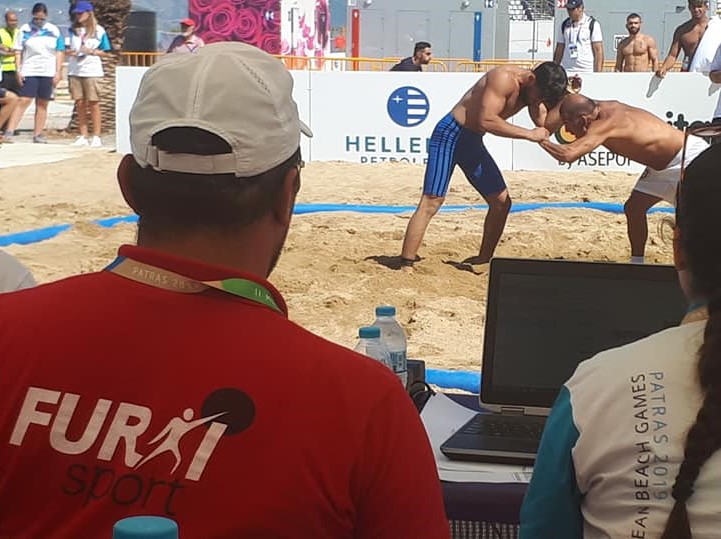 On Venue Results
Results and data handling are crucial for any sport event. Our On venue results system will help you to collect data and display results for your multi sport event or single shampionship …
Creating and displaying schedule
Rank calculation during and at the end of competition
Creating and printing all necessary PDF reports (official match report, results…)
Creating results book that contains all the results from your event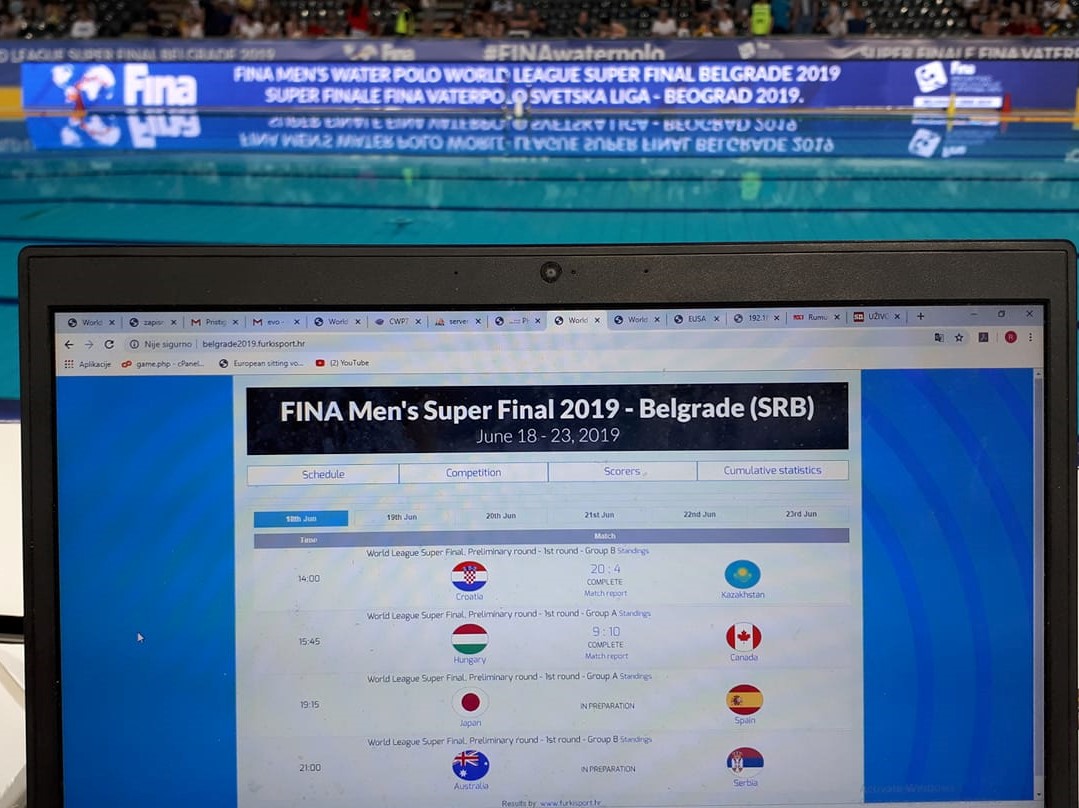 Web/INFO system
INFO system is to display results, schedule and statistics on internet. Very useful tool for everybody involved in event (athletes, organizers, spectators, media…) to get information in any moment on a very user friendly way. Data is refreshing in real time.
Competition schedule
Results
Live scoring
Play by play
Competition summery
Players game and cumulative detailed statistics
Teams game and cumulative detailed statistics
Participants information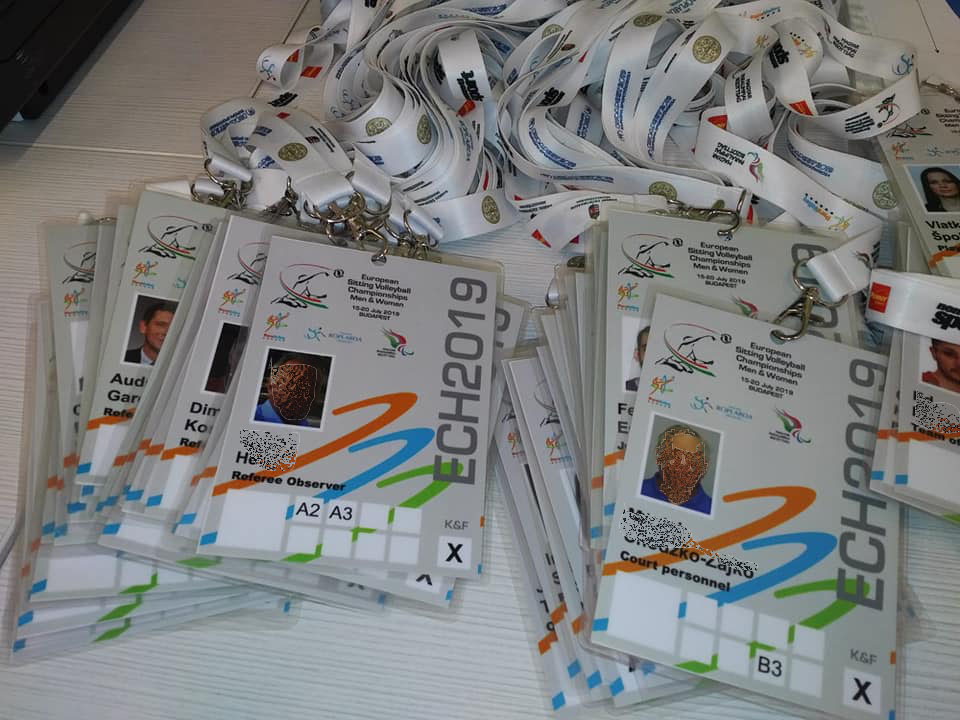 Accreditation system
Accreditation system serves to manage data about participants of a sport event (Players, Officials, Press, Organizer…)
Main product of Accreditation system is Accreditation Card which is made to ensure that participants are not distracted during fulfilling their roles and to maintain secure environment.
Besides competition itself, Accreditation cards can allow participants to enjoy additional benefits that the Organizer is providing (such as: transportation, meals, entrances on special venues – museums, galleries, bars, etc.) depending on requests and needs of Organizer.
Accreditation card contains personal data of the user depending on request from Organizer (name, surname, passport number, country…), Function, and Zones of access for every single user (FoP, Changing rooms, Press center, VIP Lounge, restaurant, bus etc.)
There are several modules of accreditation cards:
Personal
Each Accreditation card contains personal data:
– Name and Surname
– Photo (can be inputted in system in advance – we would strongly advice to do that for majority of users, or photos can be taken in Accreditation office
– Function that user obtains (Athlete, Organizer, VIP, Technology, Press etc.)
– Country
Card based on Function
Accreditation card contains only Function of the user and it is not personalized – Athlete, Organizer, VIP, Press, Technology…

Different functions and categories are illustrated with different colors, to be distinctive easily and quickly.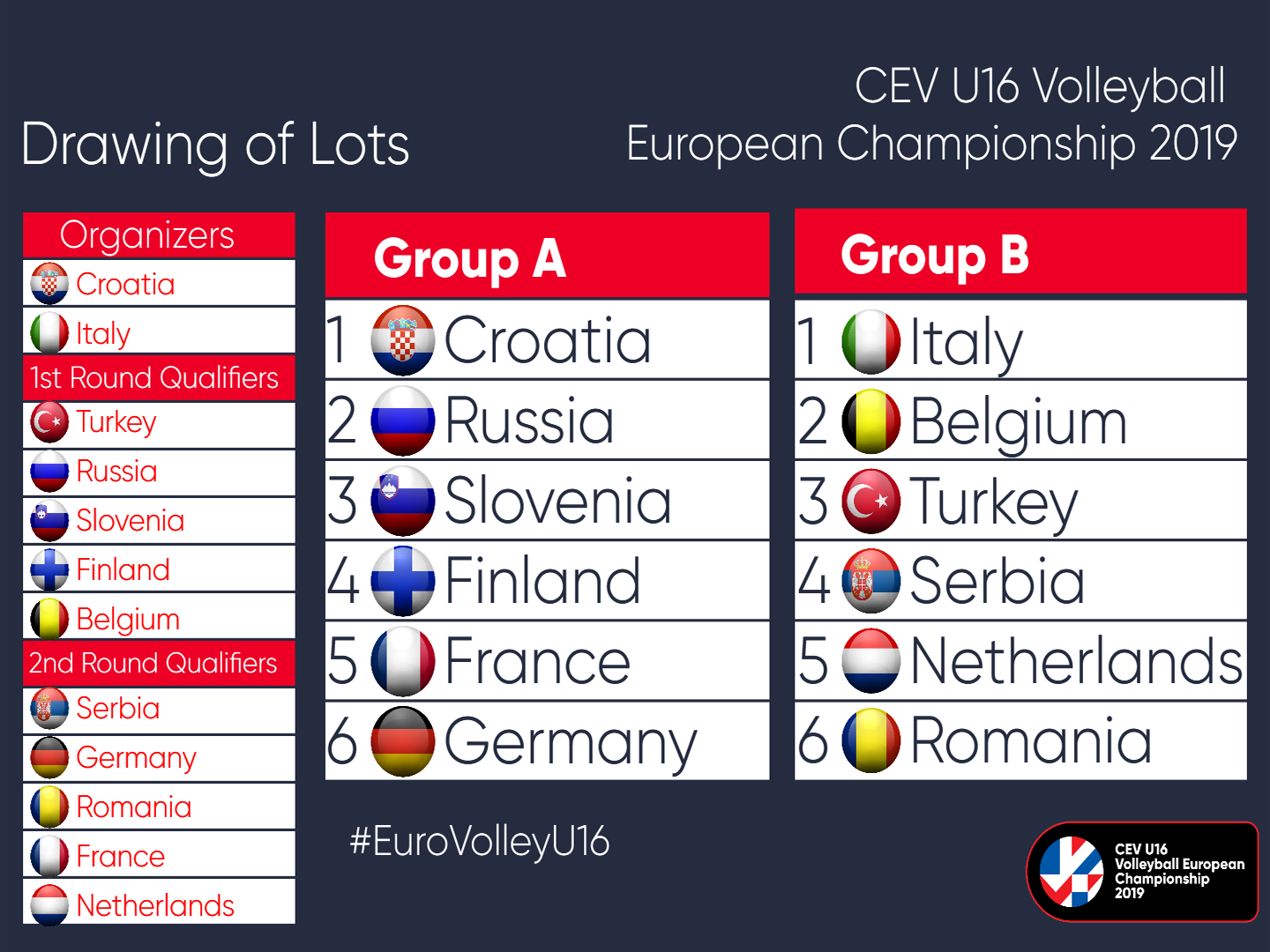 Draw presentation
Very important, and usually first official, part of sport event is a draw. We will help you to share draw excitement on a special way with all involved parties (players, press, spectators…) Our system is used for draw display on venue (led screen, projector…) but also over official internet web site.
Live draw display
– we display team or player draw position as soon as it is drawn
Who is last team drawn?
– visible mark which teams/player is last one vidljivo označena reprezentacija koja je zadnja izvučena i postavljena u skupine
Who is still ?
– na popisu reprezentacija vidljivo su prikazane reprezentacije koje su izvučene, a koje još čekaju svoje mjesto u skupini
Raspored utakmica
– u trenutku kad je izvučena i posljednja ekipa u skupini, mogućnost prikazivanja svih utakmica (sva kola) koje će se igrati u skupini
Live prikaz na internetu
tijekom izvlačenja u živo se prati svaka izvučena reprezentacija i popunjava mjesto u skupinama kako su izvučene
prikaz jakosnih skupina
prikaz koje su ekipe izvučene do sada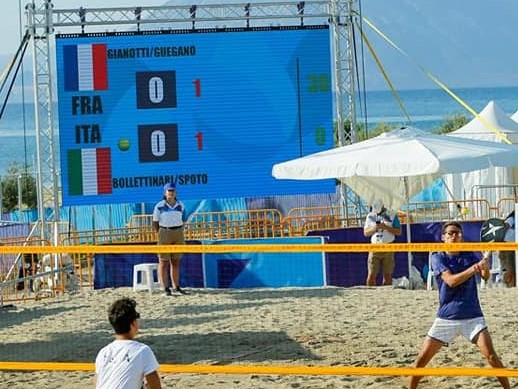 Sport specific and public scoreboards
Iako svi znamo za izreku "Važno je sudjelovati" ipak za vrijeme samog natjecanja rezultat ima veliku važnost. Zato smo razvili sustav semaforskog prikaza podataka pomoću kojeg će svi na licu mjesta znati trenutno stanje na terenu. Prikaz podataka podjelili smo na dvije vrste: sportski i informativni.
Sportski semafori
Na sportskom semaforu se tijekom natjecanja prikazuju osnovni podaci za dvoboj koji je u tijeku. Prikaz može bit na plazma televizorima uz teren ili na led ekranima raznih dimenzija.
sudionici dvoboja s imeniima i pripadajućim zastavama (logotipovima)
trenutni rezultat
vrijeme trajanja dvoboja i aktivni period
osnovni sportski detalji (isključenje, time out…)
Informativni semafori
Informativni semafori se prikazuju na led ekrani nešto većih dimenzija. Uz prikaz podataka vidljivih na sportskom semaforu, na informativnim semaforima se prikazuju razni drugi podaci i zanimljivosti vezani za cijelo natjecanje.
raspored svih dvoboja
svi rezultati odigranih dvoboja
poredak tijekom cijelog natjecanja
statistički podaci (pojedinačni broj golova, detaljnija statistika šuta, broj isključenja…)
predstavljanje igrača (sa fotografijama)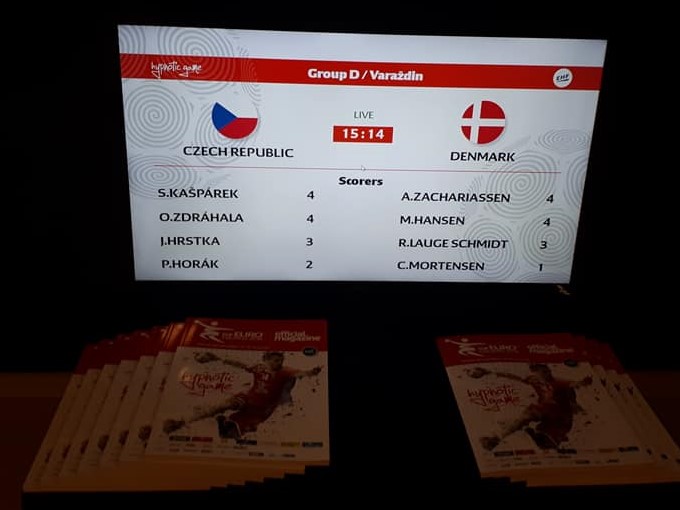 RTDS system
RTDS (real time display system) je sustav prikaza informacija na raznim lokacijama vezanih uz Vaše natjecanje. Na ekranima u VIP prostorima, press centru, kafićima, svlačionicama, uredima federacija ili organizatora natjecanja te na mnogim drugim mjestima izvan samog sportskog borilišta neprekidno se vrte razni podaci zanimljivi raznim skupinama ljudi. Može se odrediti koja informacija će se prikazati na kojoj lokaciji (tipa raspored media autobusa da se vrti samo u press centru).
Ovo je smao primjere mogućih tipova informacija
raspored natjecanja današnje/sutrašnjeg dana
rezultati odigranih utakmica
poredak u skupinama
statistički podaci (najbolji strijelac)
u živo rezultati
rasporedi službenog prijevoza
obavijesti o popratnim događanjima
najava press konferencija
razne druge obavijesti direktno ili inderektno vezane uz Vaš događaj
…i još mnogo mnogo toga